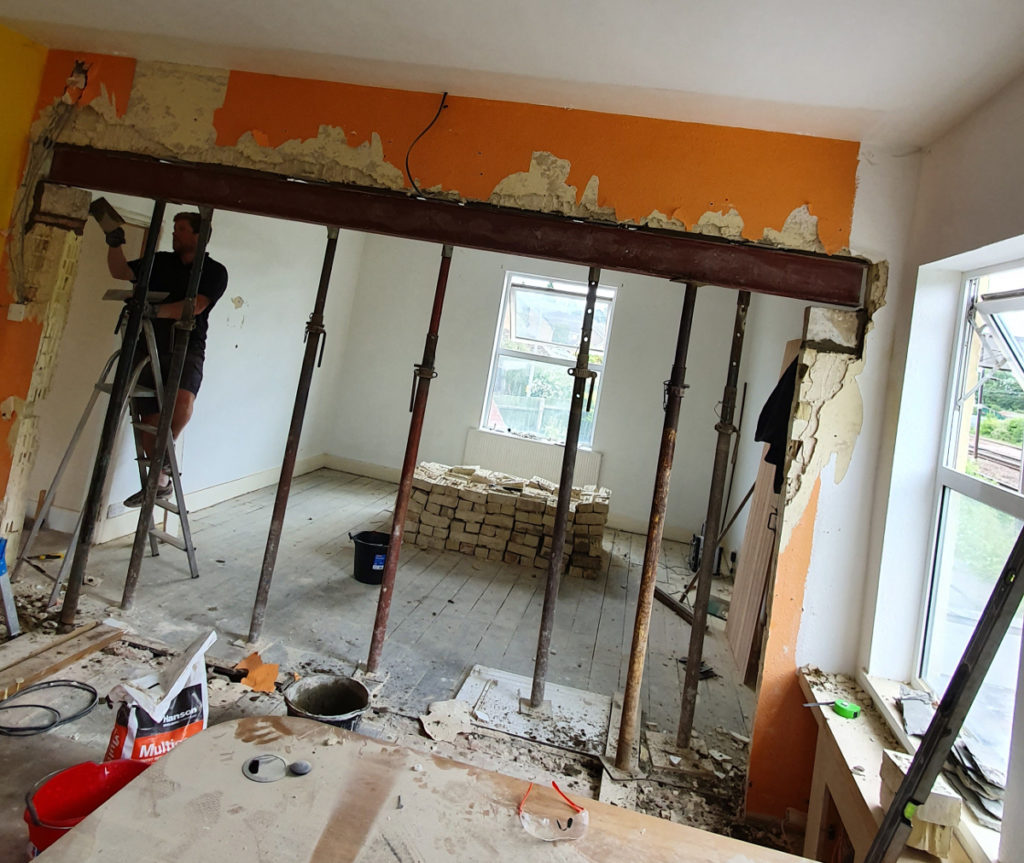 Create Your Ideal Space Removing Walls You Don't Need.

There are various reasons to remove walls in your property. You may wish to create the perfect family hub at home with a new open plan kitchen / dining room. It may be that you are building an extension and you want an existing room to flow into it. If you are a business owner, you might want rid of unwanted walls to get an open plan office. Whether it is one of the reasons above or any of the other many reasons for removing walls, it is crucial that it is done safely and carried out by professionals with experience.

A competent builder will usually be able to determine whether or not a wall is load bearing however the safest way will be to contract a structural engineer, the builder will often do this anyway. If the wall is structural, then the works will be fairly straight forward and predominantly aesthetical. If, however the wall which is being removed is a load bearing wall then it is imperative that the correct procedure is followed. The consequence of a structural wall removed incorrectly could be devastating.

Building Control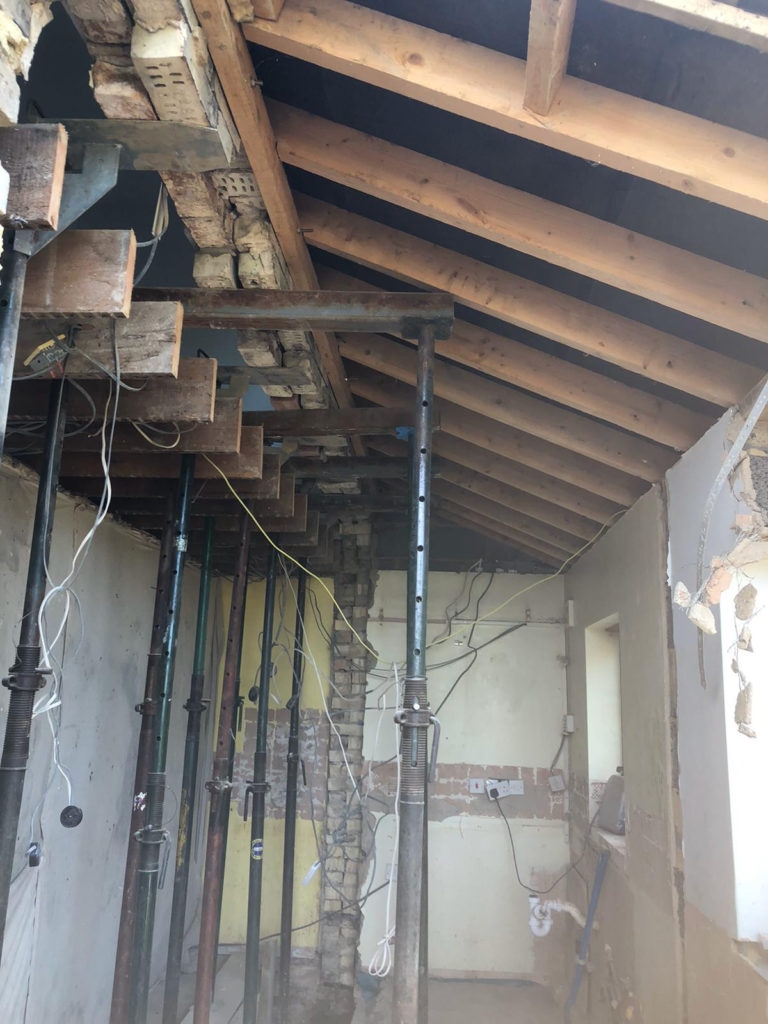 It is a legal requirement when carrying out structural alterations to a domestic or commercial property, that building control are consulted. This is often referred to as going through building regs. You will need to carry out the appropriate building control application with structural calculations showing how much wall is being removed, where it is located and what kind of steel beam you are installing to replace it.

Install Acrow Props and Strongboys

Once your building control has been accepted, your builder must carry out the correct steps when removing the wall to ensure it is done safely. A sufficient number of acrow props and strongboys need to be installed to temporarily support the weight above.

Install Steel Beam

The area of wall which is being removed can then be cut out and demolished underneath the props. Before installing the steel beam, the builder must also lay padstones. Padstones usually consist of engineering bricks or concrete blocks. The structural engineer will instruct what kind of padstone to use and how many should be used within their report. The steel beam, as designed by the structural engineer, will be placed level onto the padstones. Once the beam has been installed, the acrow props and strong boys can be removed as the structural works are complete and aesthetical works can now take place.

Plastered Finish

If possible, the engineer will design the steel to go into the existing ceiling so that it can be boarded straight over and plastered leaving one level ceiling. This can't always be done so often the steel will need to be boxed in before plastering. The walls will also need repair work carried out before decorating.

Once you have repaired and plastered, you have successfully removed your unwanted wall ready for whatever you need to do next with the room.

Call us today if you are looking for an experienced and competent builder to help you removing walls.